Econo Screens specializes in screen door and window screen repair and replacement, re-screening, pet resistant screen, pet doors and dog guards.  Our complete and fully stocked mobile screen service comes to you!   We cover Simi Valley, Thousand Oaks, Malibu and nearby cities.
We are licensed and bonded and proudly family owned and operated "Since 1993" We repair and replace screens of all types, shapes and sizes. Standard and custom work is our specialty. We are fast, efficient and professional. Call us for a free estimate to get your screen repair started today!
     
             Window Screens                                   Sliding Screen Doors
          Swinging Screen Doors                       Retractable Screen Doors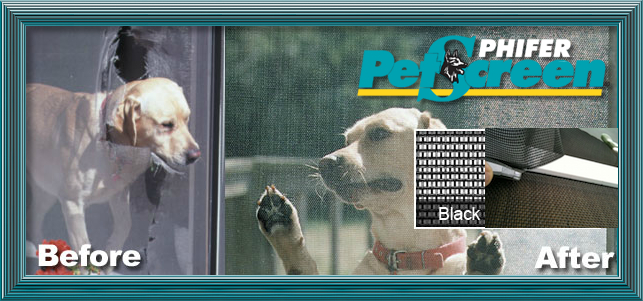 Pet Resistant Screen Mesh is 7 times stronger than ordinary screen material and can withstand dogs and cats clawing, pushing and jumping on it. If you have kids or lots of traffic going in and out, this is a perfect solution. It does cost more than regular mesh but is well worth it.
We are the only company that guarantees it from tears or rips for 2 years in writing! if the mesh happens to get pushed out of the frame we will come back and tuck it back in as well.  If you are tired of rescreening your sliding screen door, it's time for pet screen!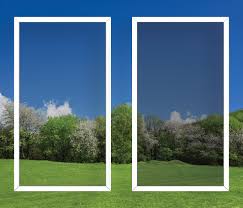 Clear View Screen is a tighter more perfected thin screen weave that lets you see through it much easier than the standard screen mesh.
Its the best choice for views that you just want to keep clear, and the difference is truly visible!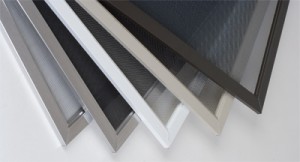 There are not many screen shops out there that do screen repair anymore and even if you find one, there is never a full time experienced screen repair employee that knows how to properly fix your screens. Not making window screens or screen doors properly will give you fitting problems and premature screen mesh loosening. Transport is also a big problem that customers have when wanting to get their sliding screen door repaired.
Do you have window screens that are missing?
Do have bent, broken or just have holes in them?
Are you having problems with poor fitting window screens, frames that are bent?
Have plastic corners that are cracked and falling apart?
Do you have holes, tears, rips,or just old faded screen mesh?
Fixing screens may look like a simple job but if they are not screened or measured right they can be a problem and insects and mosquitos will come in  through gaps. If you want them to fit right you need a service that specializes only in screens.  We are very familiar with everything mentioned and our whole service is based on and set up for it.
           
Econo Screens specializes in custom made "Heavy Duty" sliding screen doors that are:
Guaranteed for 10 years on all main components
Slide smooth
Will not fall off tracks
Are powder coated to last in all weather including the ocean front salt water
Have strong metal handles in and out
Have strong metal lock latch
Have steel ball bearing adjustable rollers
Have hidden screws so they don't show
Colors available for sliding screens are:
Screen mesh available:
Standard clear charcoal fiberglass
Heavy duty pet proof pet screen ( for pet paws scratching and kids pushing on mesh)
How good is your patio sliding screen door sliding? There are several things that can go wrong:
1. Rollers not working properly due to:
Cracked vinyl wheels
Rusted metal wheels stuck
Missing rollers
worn-out
Jammed
Dirty
2. Bent screen door frame
3. Screen door measured and cut too big or small
4. Dirty tracks
Would you like your pets to be able to go in and out of the sliding screen door whenever they want? Our pet doors for screens are installed at the bottom corner of the screen door and are a safe and a easy way for your pets of all sizes go as they please. The pet doors we install are top of the line quality and guaranteed to last!  They come in small, medium, large and extra-large and can be installed on existing screen doors or new ones.
Pet Guards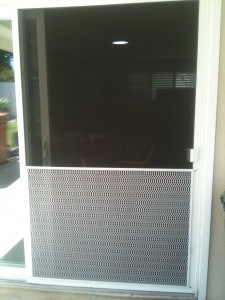 Are you having problems with you pets tearing your screens? We can help with our heavy duty dog guards that we install on the lower half of sliding screen doors. They are installed on the outside of the patio screen and protect the mesh 33″ up.
They come in:
The pet guard sizes for sliding screen doors are:
36″
48″
60″
Custom sizes are available.
We custom make our heavy duty screen doors at a very competitive price.  Quality is number one to us and thats why we offer a 10 year guarantee on all our swinging screen doors.  They are extruded aluminum and won't go of square with their sturdy construction.
French Door Solutions
Retractable screen doors are one of the best options for French doors because:
They do not block the look of the French doors because they disappear
 The can be installed either inside or outside of the French doors
Disappearing screens are a great way to enhance the look of the French door
Modern looking
Swinging screen doors are great if you are looking for a heavy duty screen door solution, good design, well designed and finished. Some of the great features on our screen doors are:
Our swinging screen doors are incredibly strong and durable!
Work great for years!
Are solid as a rock!
Great if you have kids and pets
When you call us you get professional friendly service that has been working the mobile screen service business for almost 20 years.  FREE written estimates, great prices and long lasting quality material measured and made right to fit and work the way it should.  A guarantee that everything we work on, screen doors or window screens will be done right and backed by Econo Screens for as long as you have it! In Simi Valley, Thousand Oaks surrounding areas? No Problem!