Econo Screens offers ClearView Retractable Screen Doors with a lifetime guarantee!  These disappearing screens are a perfect solution for french doors or any door opening that don't have the space to install a regular swinging or sliding screen door.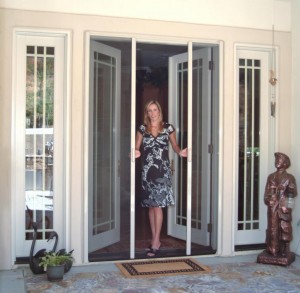 ClearView Retractable Screen Doors do not slam thanks to their Safe Glide™ Speed Reducing System. Safe for kids safe for pets.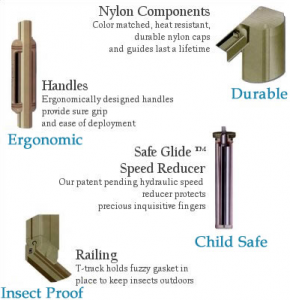 Single Retractable Screen Doors for Double French Doors

Retractable screen doors can be installed as one unit, as shown in the video or two disappearing screens closing on to each other in the center of the french door opening. One can be stationary and  the other can be the main screen  door used to go in and out, just like you French doors.
Retractable screen closed                      Retractable screen opened